Let´s celebrate the end of the COVID era!
Celebrate with this Unique Offer!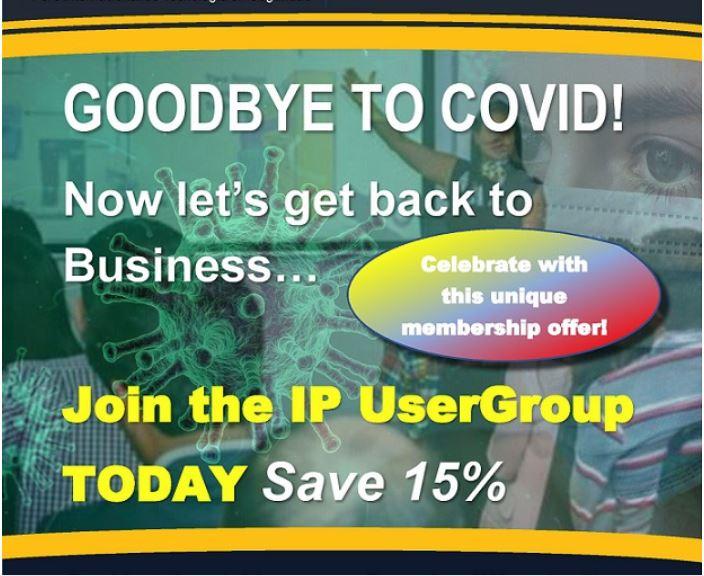 The IP UserGroup is a valuable communication platform for companies wishing to penetrate the security market and increase the market for IP products in Latin America.
To celebrate the end of the COVID era and a gradual return to normality, IP UserGroup Latin America is offering a unique Corporate Membership offer.
Sign-up TODAY for a 2022 Corporate Membership package and not only will you get a 10% Discount, but you will also receive the remainder of the 2021 membership FREE.
Corporate Membership of the IP UserGroup provides numerous benefits for details click here
Offer ends 30/11/2021
Pablo and his team are delighted to invite, manufacturers, developers, resellers and market leaders to join with the group in marking the end of the COVID era. They are offering a substantial saving on the 2022 corporate membership package until the end of the year.
This comprises a 10 % reduction in the annual membership fee, no joining costs PLUS the remainder of the 2021 corporate membership FREE. Corporate membership provides substantial benefit, none more significant than discounts and priority speaking slots at the IP-in-Action LIVE events.
This is the schedule for 2022 and follows the event in Guayaquil in December, the programme includes: Santo Domingo - March, Bogota - May, Guadalajara - June, Quito - September and Guatemala - November.
For further details complete the form below or contact Pablo and his team on pr@ipusergrouplatino.com
Sign-up Today to Save 15%
Formulario Membresía Corporativa
IP UserGroup International ofrece una plataforma fantástica de comunicación para fabricantes, integradores, distribuidores, técnicos e ingenieros, consultores, usuarios finales y profesionales de TI. Conéctese con una comunidad de más de 30,000 profesionales y empresarios de la industria en el continente.
Únase a IP UserGroup... Afíliase aquí... Alternativamente contactar a: pablo.reyes@ipusergrouplatino.net o Teléfono +593 991947355
*Campos requeridos